Download
Download data or key figures
Under 'downloads' in the grey taskbar, you will find the option Download data. Here you can export the data entered or key figures from multiple Envirometers and multiple years at the same time. The export of key figures is identical to the table shown if you select the key figures tab.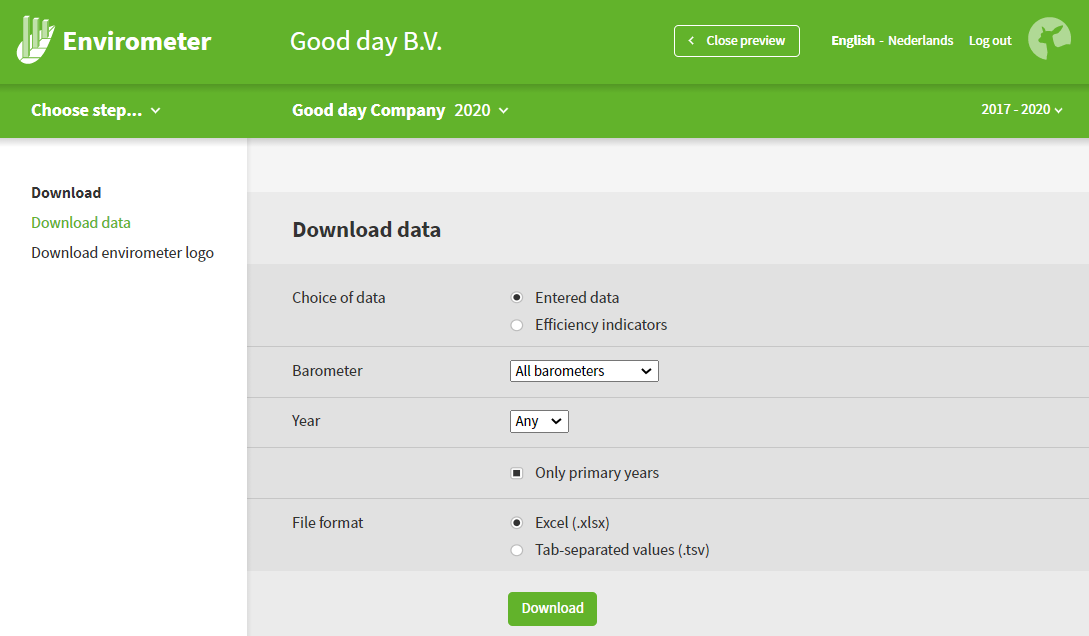 Download logo
To communicate visually that you use the Envirometer, you can use the Envirometer logo on, for example, your website and printed matter.
When downloading the Envirometer emblem, you download a single Zip file with the following versions of the logo:
Low-resolution
High-resolution
Print quality
You can choose a Dutch or English version of the logo.